Shade Ransomware Decryptor pode agora recuperar os ficheiros de mais de 750 mil vítimas.
A Kaspersky lançou um decryptor para o Shade Ransomware (Troldesh) que permite que todas as vítimas deste ransomware recuperem agora gratuitamente os seus ficheiros.
O Shade Ransomware, também conhecido como Troldesh, é um ransomware ativo desde 2014 e conhecido por ser o ransomware mais distribuído via email.
No fim de semana passado, os operadores do Shade Ransomware anunciaram que encerraram as suas operações no final de 2019 e agora estavam a libertar as chaves mestras e mais de 750.000 chaves privadas para decifrar os ficheiros das vítimas dos ataques via ransomware.
Operadores do Shade ransomware abandonam o projeto e libertam 750 mil chaves privadas
A Kaspersky, que lançou um decryptor para as versões mais antigas do Shade, atualizou novamente o softrware para oferecer suporte a todas as chaves libertadas para que todas as vítimas possam recuperar os seus ficheiros gratuitamente.
Para tal, basta executar o software na máquina infetadas, e todos os ficheiros serão decifrados voltando ao estado original.
As extensões atuais suportadas pelo decryptor são:
.xtbl
.breaking_bad
.ytbl
.heisenberg
.better_call_saul
.los_pollos
.da_vinci_code
.magic_software_syndicate
.windows10
.windows8
.no_more_ransom
.tyson
.crypted000007
.crypted000078
.dexter
.miami_california
.rsa3072
.decrypt_it
Após o download, inicie o programa e concorde com o contrato de licença e a interface principal será exibida.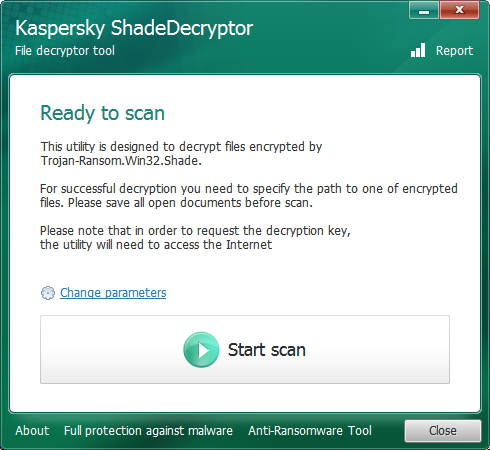 Quando estiver pronto para decifrar is ficheiros, clique no botão "Start Scan" e o decryptor solicitará que um dos ficheiros outrora cifrados seja selecionado.
Depois disso, o decryptor identificará a chave para decifrar os ficheiros. Quando a chave for identificada, o processo de decifra começa automaticamente, decifrando todos os ficheiros comprometidos e disponíveis na maquina.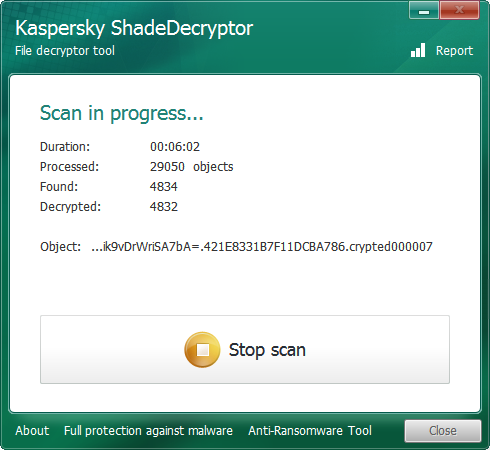 No final, os ficheiros voltaram ao seus estado original (antes da infeção).
Ficheiros cifrados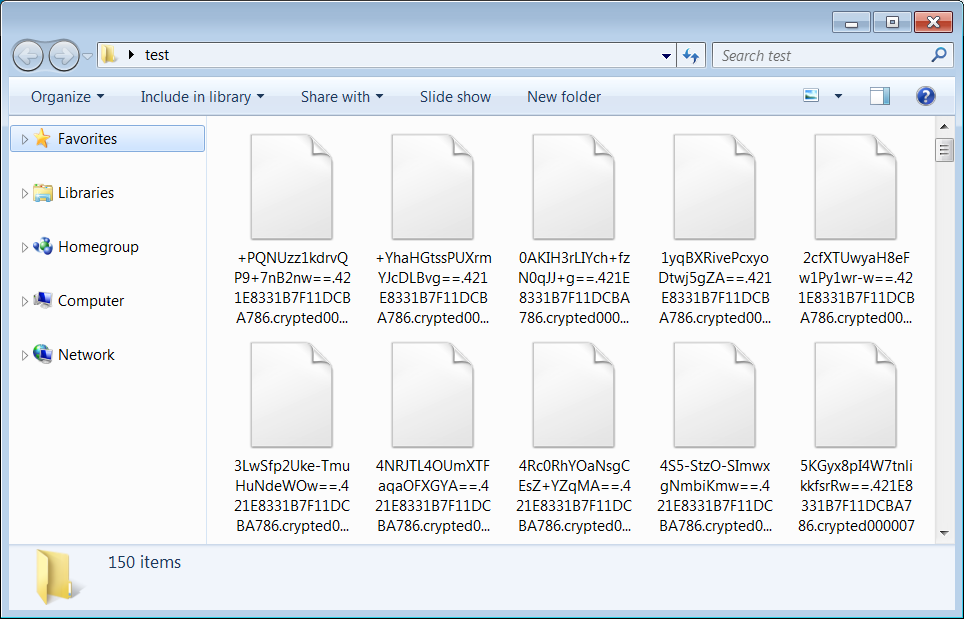 Ficheiros decifrados (originais)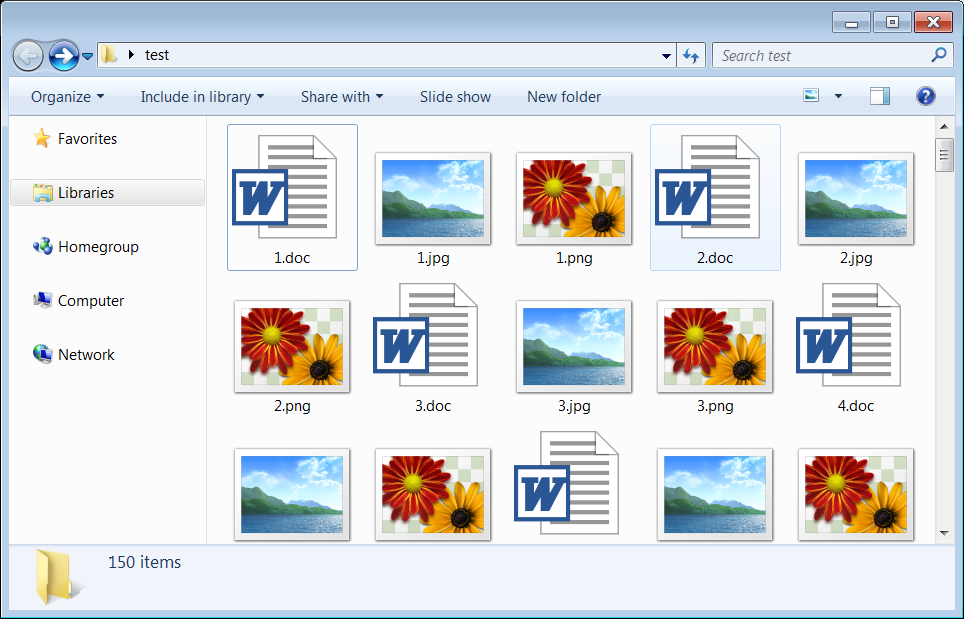 Se foi um dos infetados por este ransomware, tem agora uma ferramenta que pode ajudá-lo a recuperar esses ficheiros.
Pedro Tavares is a professional in the field of information security working as an Ethical Hacker/Pentester, Malware Researcher and also a Security Evangelist. He is also a founding member at CSIRT.UBI and Editor-in-Chief of the security computer blog seguranca-informatica.pt.
In recent years he has invested in the field of information security, exploring and analyzing a wide range of topics, such as pentesting (Kali Linux), malware, exploitation, hacking, IoT and security in Active Directory networks.  He is also Freelance Writer (Infosec. Resources Institute and Cyber Defense Magazine) and developer of the 0xSI_f33d – a feed that compiles phishing and malware campaigns targeting Portuguese citizens.
Read more here.