Cidade de Florença no Alabama paga $300.000 de resgate após ataque ransomware.
No final de maio, ocorreu um ataque de ransomware contra os sistemas de tecnologia da informação da cidade de Florença no Alabama. Atualmente, o departamento de TI da cidade, juntamente com a agência externa, está trabalhando para investigar o ataque.
Os atacantes estão agora a exigir o pagamento de $300.000 em bitcoin para que os dados sejam recuperados.
De acordo com KrebsonSecurity, o município de Florença foi alertado que os seus sistemas com o Windows10 instalado estavam a ser controlados pelos criminosos.
"Comparing the information shared by Hold Security dark web specialist Yuliana Bellini with the employee directory on the Florence website indicated the username for the computer that attackers had used to gain a foothold belongs city's manager of information systems."
O presidente da cidade de Florença, Steve Holt, confirmou que os ciberataques haviam interrompido o sistema de e-mail da cidade. Um administrador do sistema que entrou em contato com Krebs afirmou que o computador e a conta de rede comprometidos foram isolados.
"We're having to approach it from the standpoint that we're going to have to assume—we know they have some of our information, we don't know that they have our critical information, frankly don't think they do but we don't know," Mayor Holt said.

Depois de o sistema ter sido atacado, as autoridades da cidade tencionam pagar o resgate para manter os dados pessoais de seus cidadãos a salvo da exposição. Os sistemas da cidade foram infetados pela ameaça ransomware – DoppelPaymer – observado pela primeira vez em junho de 2019 – e conhecido  por solicita resgates entre US $25.000 a US $1.200.000 em Bitcoin.
A ransom note do ataque pode ser observada em seguida.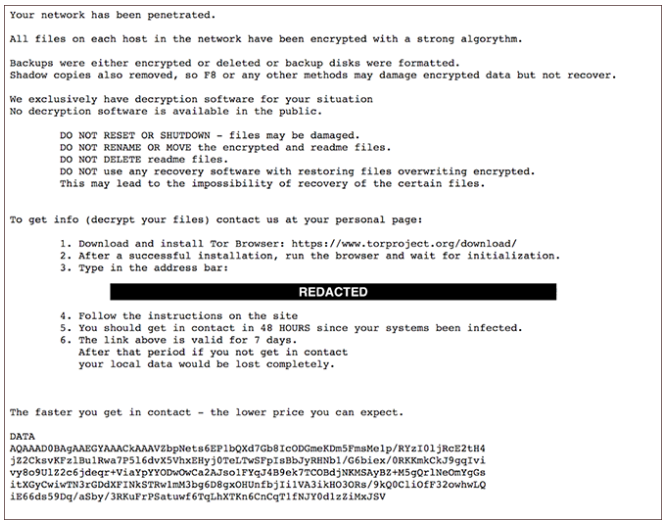 Este tipo de ransomware, é conhecido por exfiltrar os dados antes que os mesmos sejam comprometidos. Mais tarde, se o resgate não for pago, os dados são tornados públicos. Este é um dos modus operandi mais comuns atualmente. Ameaças conhecidas, como o Ragnar_Locker e Netwalker funcionam da mesma forma.
Pedro Tavares is a professional in the field of information security working as an Ethical Hacker/Pentester, Malware Researcher and also a Security Evangelist. He is also a founding member at CSIRT.UBI and Editor-in-Chief of the security computer blog seguranca-informatica.pt.
In recent years he has invested in the field of information security, exploring and analyzing a wide range of topics, such as pentesting (Kali Linux), malware, exploitation, hacking, IoT and security in Active Directory networks.  He is also Freelance Writer (Infosec. Resources Institute and Cyber Defense Magazine) and developer of the 0xSI_f33d – a feed that compiles phishing and malware campaigns targeting Portuguese citizens.
Read more here.